DEVELOPMENTAL READING SERIES
In normal times, The York makes a home for 30 to 40 readings of new musicals a year through its Developmental Reading Series. Our strong commitment to developing new works is an important part of what makes The York unique in the musical theater community. We make it possible for writers to avail themselves of the opportunity to do a developmental reading and to be able to share it with an ever-growing, enthusiastic audience.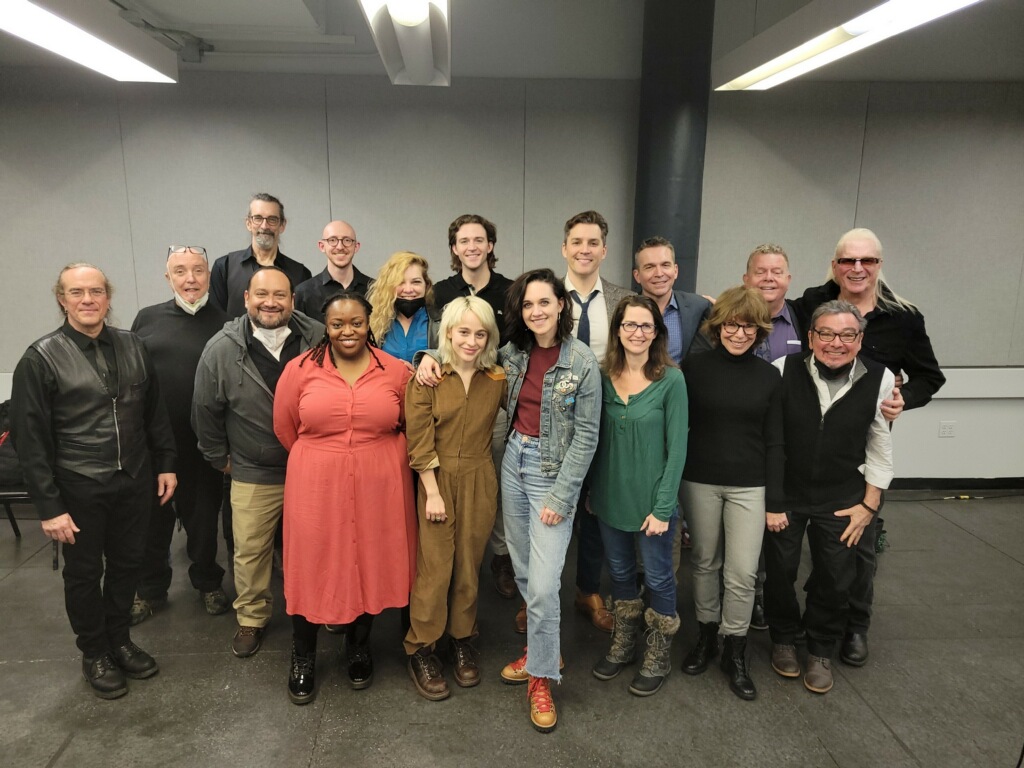 Lena Hall, Sophia Ann Caruso and the cast and creative team of The York's 2022 Developmental Reading of Twist of Fate.
Alan Menken with cast and creative team of The York's 2017 Developmental Reading of The Apprenticeship of Duddy Kravitz.
READING SERIES INFORMATION